Who are we?
WikiEXPO is built through the authoritative financial information vertical media platform, and has become an international offline exhibition brand in the financial industry, and has been in a leading position in this field for a long time. WikiEXPO is a professional knowledge-sharing and business communication platform for project owners, investors, and practitioners. It provides thousands of cooperation opportunities for more than 10,000 investors and hundreds of project parties every year.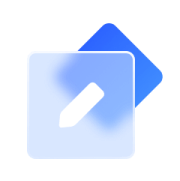 What do we offer?
On the one hand, WikiEXPO takes advantage of the information resources of the financial information media platform to select exhibitors in its global database with full qualifications, strong supervision, long working hours, and good user reputation and provides investors with a relatively safe investment environment. On the other hand, each exhibition will invite top practitioners in the industry to provide investors with opportunities to share knowledge such as financial industry trading skills, financial market trends, and international policy interpretation.

What is our duty?
By regularly holding exhibitions around the world, we can promote knowledge sharing in the industry, establish a relatively safe investment environment for investors, and increase the vitality of the industry. Our vision is to create a global, reliable and high-quality offline exhibition brand in the financial industry.